Carpark specialist Interparking is testing two robots to move vehicles in and out of their underground facilities. These robots are better at dealing with precious cargo without damaging it and are safer for the staff operating them in case of fires.
Interparking is looking into moving robots in case of uncontrollable electric car fires in multistory or underground car parks.
A car catching fire is never a good thing. However, it's even worse when the unfortunate event occurs in a multistory or underground car park. Currently, Belgian car park company Interparking is using a conventional telehandler with a low roof to fit in tight spaces to deal with burning cars. It works, but there are safer options.
Small yet powerful robots
"At the moment, we have a recovery vehicle that has to be driven by one person. The aim is to use a robot that can be remotely controlled from several meters away, even behind a wall. We're carrying out tests with firefighters to assess all the difficulties and constraints," explains Nicolas Godon, Interparking's spokesperson, to the SudPress news channel.
The Belgian car park company is carrying out tests with two kinds of robots. Both of them are remote-controlled and feature rubber tracks for added traction. Danish company DS Engineering ApS makes the most substantial one. It comprises a tractor with hydraulic lifting capability coupled with a flatbed that can lift up to 3 500 kg or lift shafts under the car's wheels.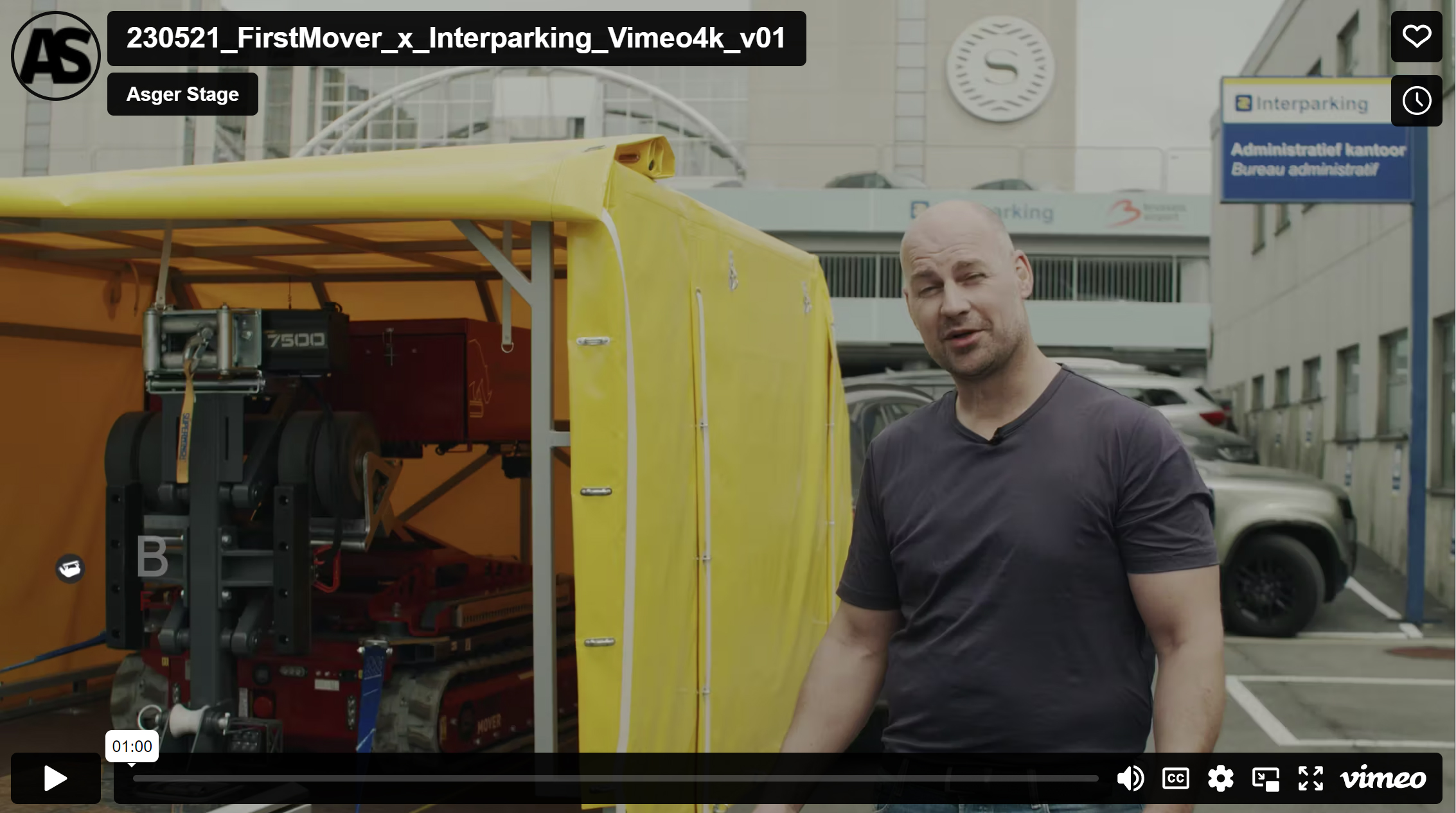 Fire and bad behavior
According to Interparking, the idea is to use these robots to deal with badly behaved customers who don't park where they're supposed to. Both robots can lift nearly any vehicle and move it about without damaging the bodywork.
Their primary use will be in case of fires. Moreover, in case of electric car fires. It's well known that the chemicals inside a lithium-ion battery prolong the duration of the fire and increase its power tenfold.
Although electric car fires remain uncommon, it's better to be ready than sorry. In that case, both robots can be deployed within the hour, taking the burning car out of the car park and duking it into a vat of water to stop any combustion.